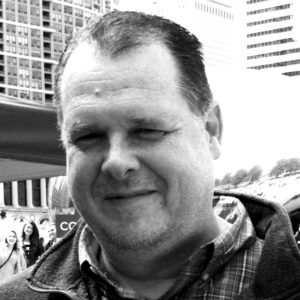 Rob Boss (PhD in church history and historical theology, Southwestern Baptist Theological Seminary) has research interests in the early modern period, eighteenth-century Evangelical spiritual awakenings, and the creative early Evangelical theologians John Bunyan, Benjamin Keach, and Jonathan Edwards and their devotional view of the world.
Boss is actively developing a system to visually analyze the writings of Jonathan Edwards. In October 2017 he completed The Visual Jonathan Edwards which will be foundational for future projects. Boss's first book was God-Haunted World: The Elemental Theology of Jonathan Edwards (2015). His second book, as a co-editor, was A Collection of Essays on Jonathan Edwards (2016). His third book was Bright Shadows of Divine Things: The Devotional World of Jonathan Edwards (2017). In addition to his books, he has contributed several articles to The Jonathan Edwards Encyclopedia (Eerdmans, 2017). Boss is enthusiastic about upcoming collaborative projects which will demonstrate the continued relevance of Edwards' fruitful theology.
Rob lives in Fort Worth, TX with his wife Stephanie. They have two daughters—one studying missiology at The Southern Baptist Theological Seminary in Louisville, KY and the other doing graduate work in literature and linguistics at Károli Gáspár University in Budapest, Hungary.

Membership – ETS